I know as well as everyone does that you should always be looking out for Hero's; for Clan members, but only if the Hero is`nt taken by a player in the party.
The piece`s I have so far are:
Hero`s I have:
Coat of Truth (M) - No sowel: Searching
Pants of Truth (M) - Sowel: Destiny Jade
Hero`s needed:
Boots of Truth (M) - Searching
Gloves of Truth (M) - Searching
Helmet of Truth (M) - Searching
(I`m kinda guessing on those names for the hero`s I don`t have, but that`s the basic naming system for armor`s
)
I think members that are searching for Hero`s should post what you got so far here, and what you need.
- - EDIT - -
That's exactly what I noticed about the green, but I thought it was just me.
I'm sure it's because of the new grey background for the Forum.
_________________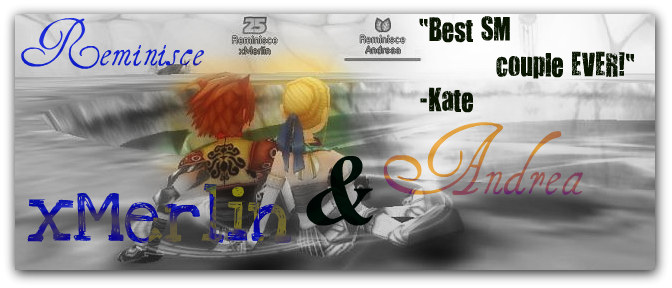 IGN: xMerlin
Level: 55
Clan: Reminisce
Allies:
SM:
Clan Title: Clan Jester, Clan Prince, Clan Best SM Couple, Clan Hunk, Clan MVP